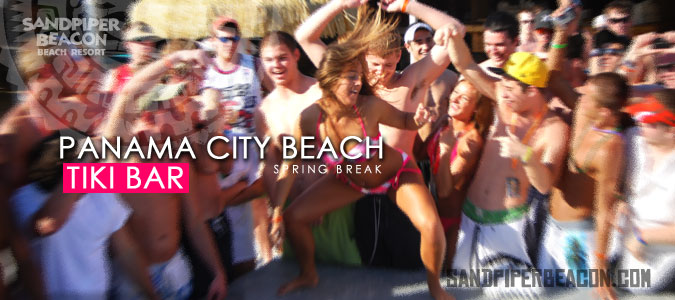 Panama City Beach Fl Spring Break 2015
The Tiki Bar is located right here at the Sandpiper Beacon; directly behind the hotel, overlooking the beach. So, if you're looking for an unforgettable Panama City Beach Spring Break experience, you need to "Get Freaky in the Tiki".

It doesn't matter where you're staying; everyone is welcome to join the action! Non-stop party atmosphere day and night, awesome DJ's, beach contests and games, killer giveaways, oh, and when the sun drops, the Tiki Bar transforms into one of the hottest clubs in Panama City Beach!
Laid Back Beach Vibe
Party in Paradise!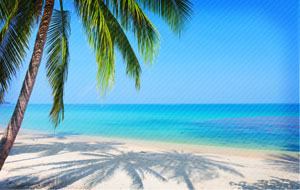 The Tiki Bar is located directly behind the Sandpiper Beacon, and is one of Panama City Beach's most legendary Spring Break party spots. THOUSANDS come to experience the Tiki Bar every week, and check out our famous Bikini Contests, and Booty Shakin' Contests. Plus there's always LOTS of corporate sponsors giving away tons of free stuff.
Contests & Games
on the Beach Every Day
Non-Stop Spring Break Action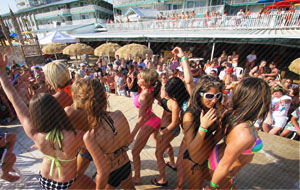 At the Tiki Bar you can expect DJ's, Drink Specials, Bikini Contests, Booty Shakin' Contests, College-vs-College beach games, Volleyball tournaments, and a whole bunch of other fun (plus awesome prizes).
All day.
Every day.
It's that simple.

Non-Stop Party Atmosphere
Do it Right. Do it Here!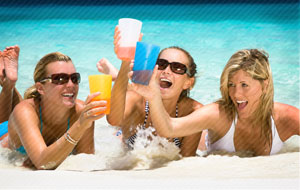 From the daily beachside contests and games, beach volleyball tournaments, DJ's spinning day and night, beachside hot tub, indoor/outdoor pools, waterslides, watersports, and everything else going on - the entire place comes alive! It's time excited about Spring Break 2015 - and the Tiki Bar is at the heart of it all!
$wag for Days!
Awesome Corporate Sponsors!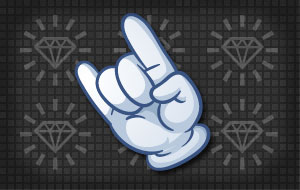 Last time we checked, everyone likes free stuff - and Spring Break is no exception.

The Tiki Bar attracts awesome corporate sponsors like Coke Zero, Jägermeister, Jack Daniels, AXE, Miller, Red Bull, Monster Energy and more! There's always some great stuff up for grabs!
Awesome DJ's
Spring Break's Hottest DJs!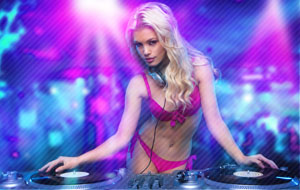 Let the greatest DJs on the beach spin the soundtrack to your 2015 Spring Break right here in the Tiki Bar. Day and night, the music never stops, as we pump it out onto the beach and around the pool deck.
Do it Right. Do it Here!
Tiki Bar / Nightclub
AND Hotel
Bringing the Party to your Doorstep!
How many Panama City Beach hotels can say they have their own club?
One... The Sandpiper Beacon is the ONLY place on the beach that truly brings you around-the-clock Spring Break entertainment.